Welcome to Chef Rudakova's Culinary School with constantly growing library of classes. Learn all the kitchen basics. Work Station Setup, Mise En Place, Sanitation & Safety, Chef's plating techniques, Baking basics, Recipe Development and so much more. Start Today!


Four Modules | 75+ Culinary Video Lessons
The Culinary Academy is a collection of 4 modules and 5+ hours of content through 75 videos (see below). We give you all the insider tips, tricks and secrets to transforming yourself to a successful chef, regardless professional or just at home.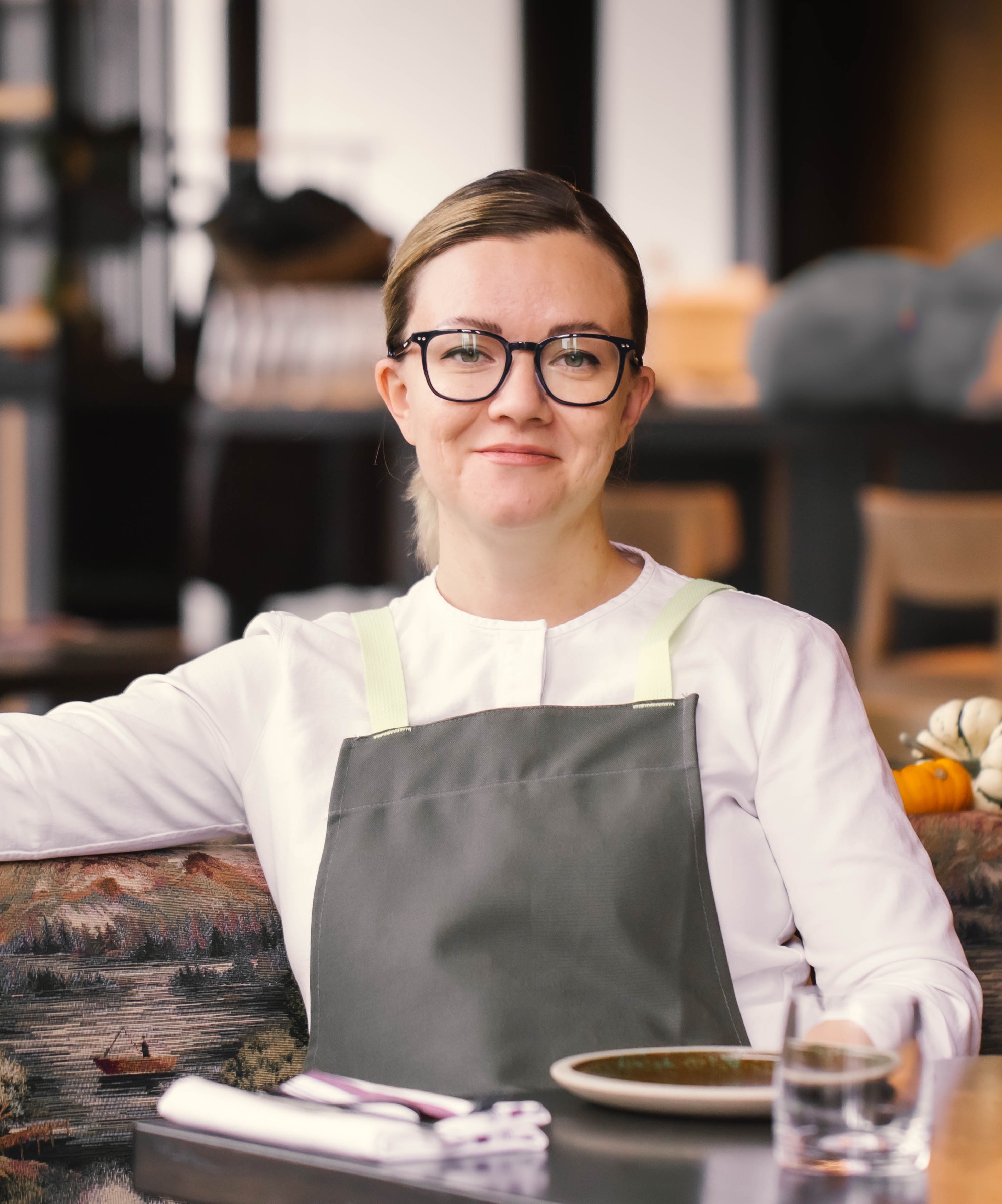 YOUR INSTRUCTOR
Hey, I'm Natalia Rudakova a.k.a Chef Rudakova. It took me 10 years of working in finance & accounting to finally give myself a permission to hit a pause and follow my culinary passion. In 2018 I've enrolled into a traditional full-time culinary school, where I've learned some fundamental, basic skills and the same year I've dived deep into the real industry. Let's just say, it was a shock to my system. It was hard. I did not start my cooking journey at the age of 16, I was just a regular human being pursuing a regular, "safe", stable career before deciding to give my cooking dreams a go.
Real cooking is about respecting food, it's about understanding the techniques and general principles behind any food preparation method, thus enabling you to implement these techniques in any circumstances and freely manipulate recipes. Most importantly, cooking is a never-ending journey, and it's all about continuous learning.
That's the secret. And that's exactly what I'm teaching in my online culinary school. 
Nowadays, I successfully practice as a Head Chef in Canada, combining it with my other passion for teaching by sharing my accumulated culinary knowledge and expertise with my audience of over 100k people on social media (YouTube, TikTok, Instagram, Gronda etc.) and with over 5k of my dear students throughout my online culinary courses.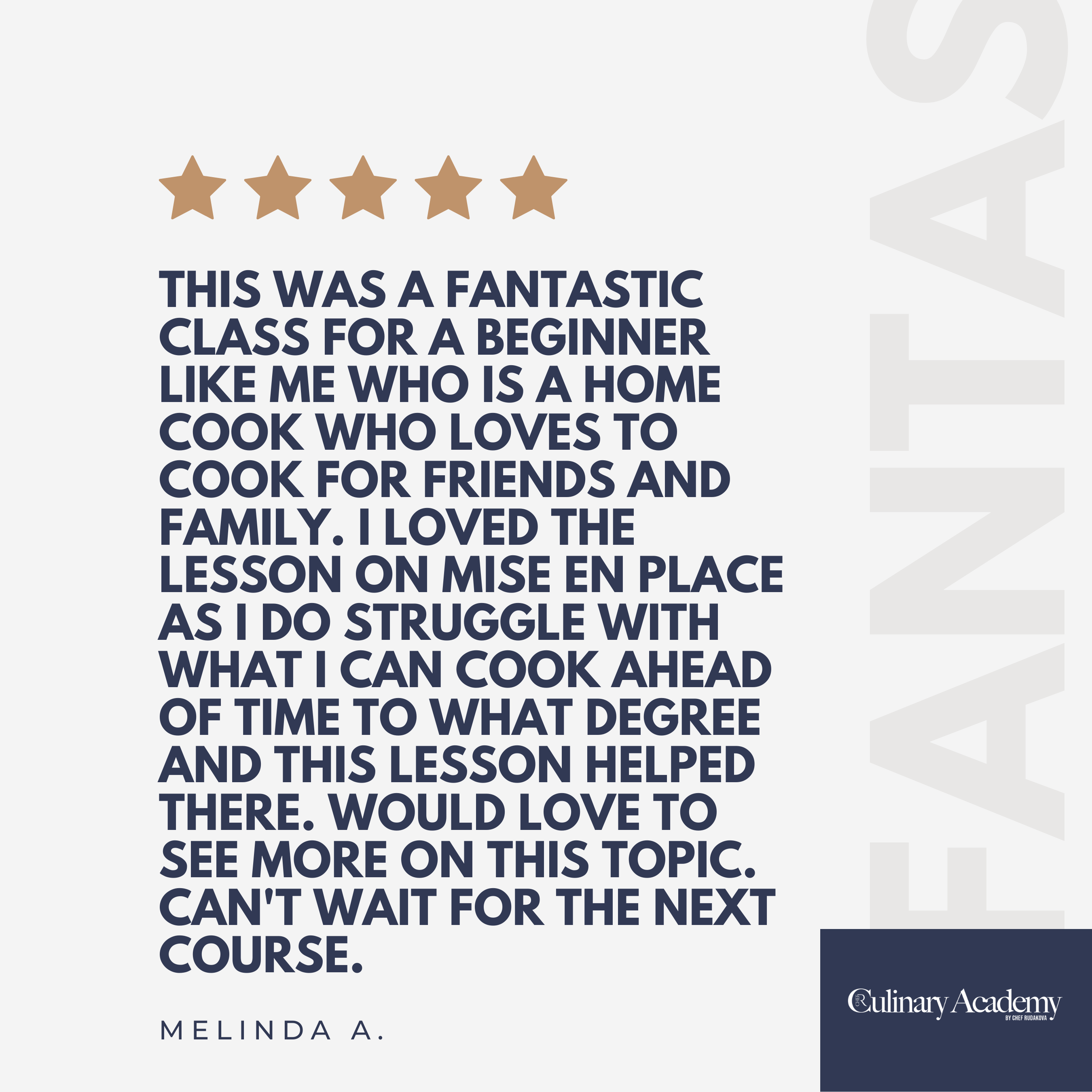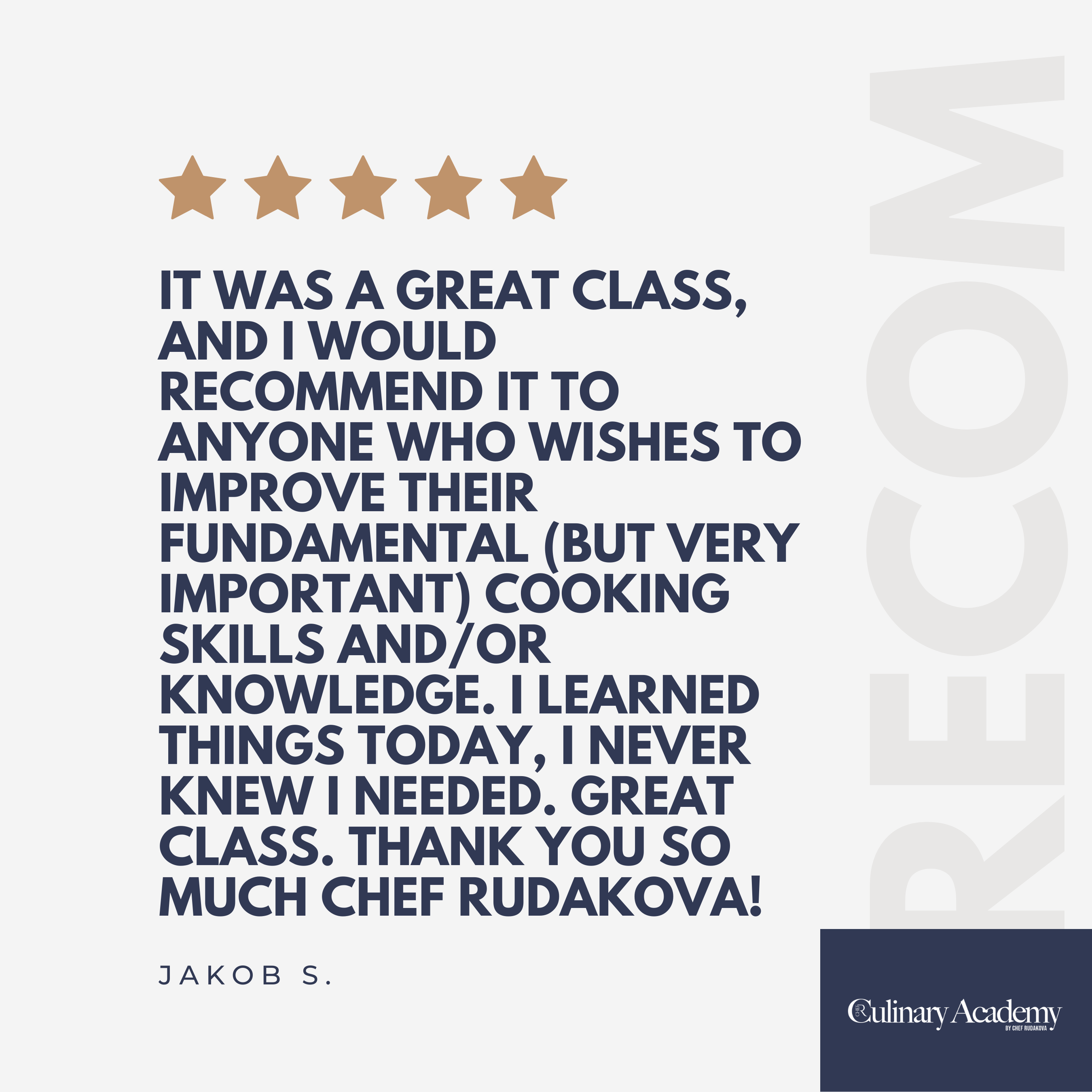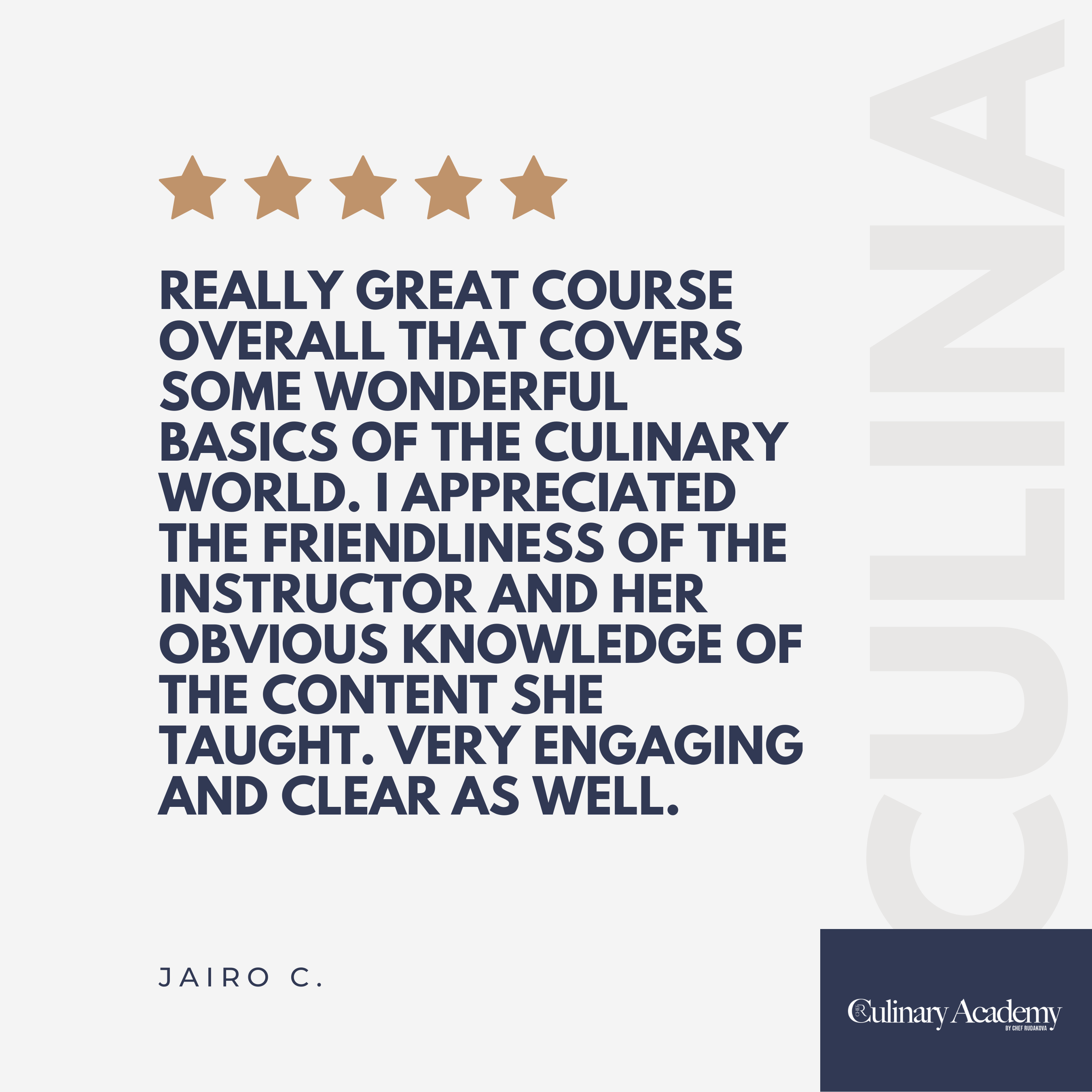 Your questions, answered
Who is this course for?
This culinary course is suitable for all the levels of students, from passionate pro-homecooks and aspiring people considering going to a culinary school to experienced Chefs wishing to improve on or refresh their culinary knowledge. 
Is there a deadline for me to complete all the modules?
No. The beauty of this online culinary course is that you will be able to take it at your own time and pace. Take as much time as you need to complete all the course modules and classes. It is advised, however, for your own studying sake not to take too lengthy breaks between lectures and completing class assignments, and submit all your projects within 3 months from purchase date.
Do you offer a free Trial?
Kinda. We provide a free course "How to Plate Food like a Chef" You can sign up above and get free access. In this manner, you will be well aware of your expectations. In fact, we even encourage you to enroll in our free course before purchasing the course (Culinary Academy). Subscribe to our Newsletter and receive a direct link.
Will I always have access to this course?
Yes! By purchasing, you will have a lifetime access to all it's modules and classes. PLUS, future updates & lectures or video lessons.
Are you on Social Media?
Of course! I'm a real person. Here is my YouTube Channel with 55K+ Subscribers, my Instagram with 12K+ Followers and my TikTok with 20K+ Followers. Give me a Follow! And my main page is chefrudakova.com

How Do I get in Touch if I have questions?
You can always contact me here https://chefrudakova.com/#contact. Additionally, you'll receive a confirmation email with contact information after purchasing the course.

What's the Refund Policy?
We want the investment in this course to be an absolute no-brainer for you. So, if you watch all the video lessons, submit all the class projects, and still don't find this course useful, drop us an email and we'll happily refund your full payment within 30 days of purchasing the course.