Welcome to 
Chef Rudakova's
Culinary School
 with constantly growing library of classes. Learn all the kitchen basics. Work Station Setup, Mise En Place, Sanitation & Safety, Chef's plating techniques, Baking basics, Recipe Development and so much more. Start Today!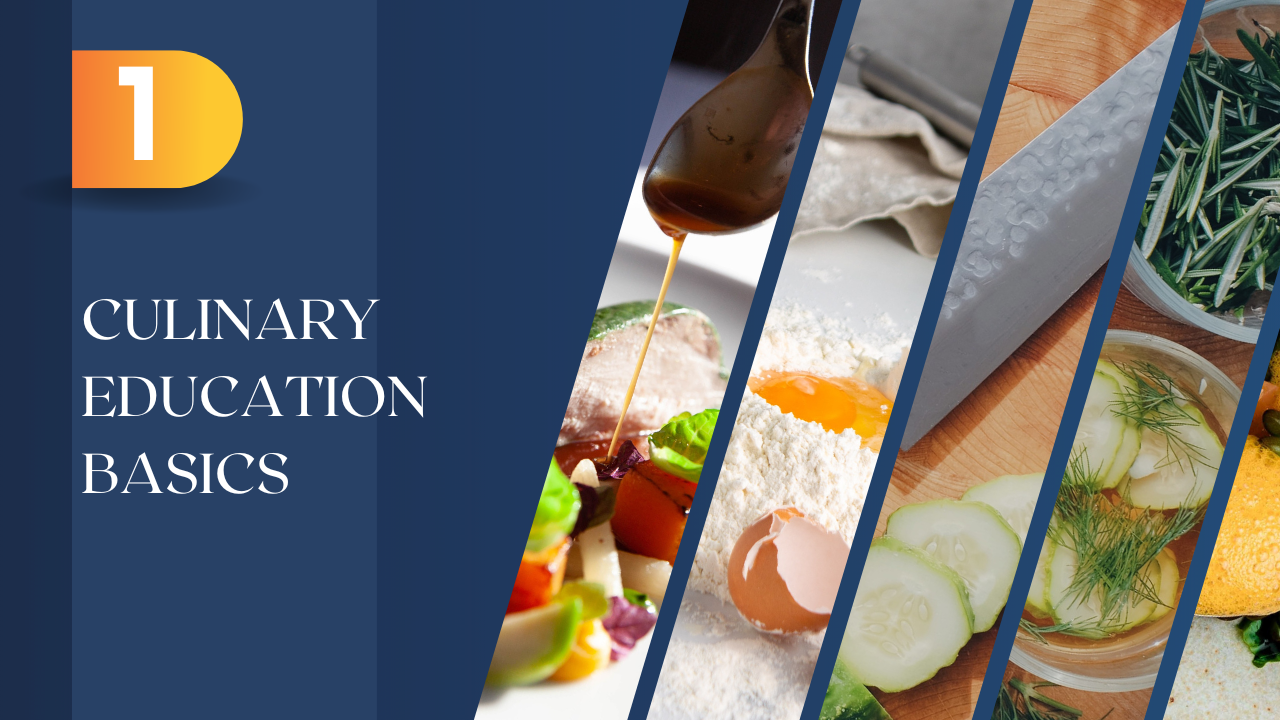 Culinary Education Crash Course - Foundation

Learn all the core fundamentals of the essential culinary topics. From Mise en place to the Importance of specific kitchen tools.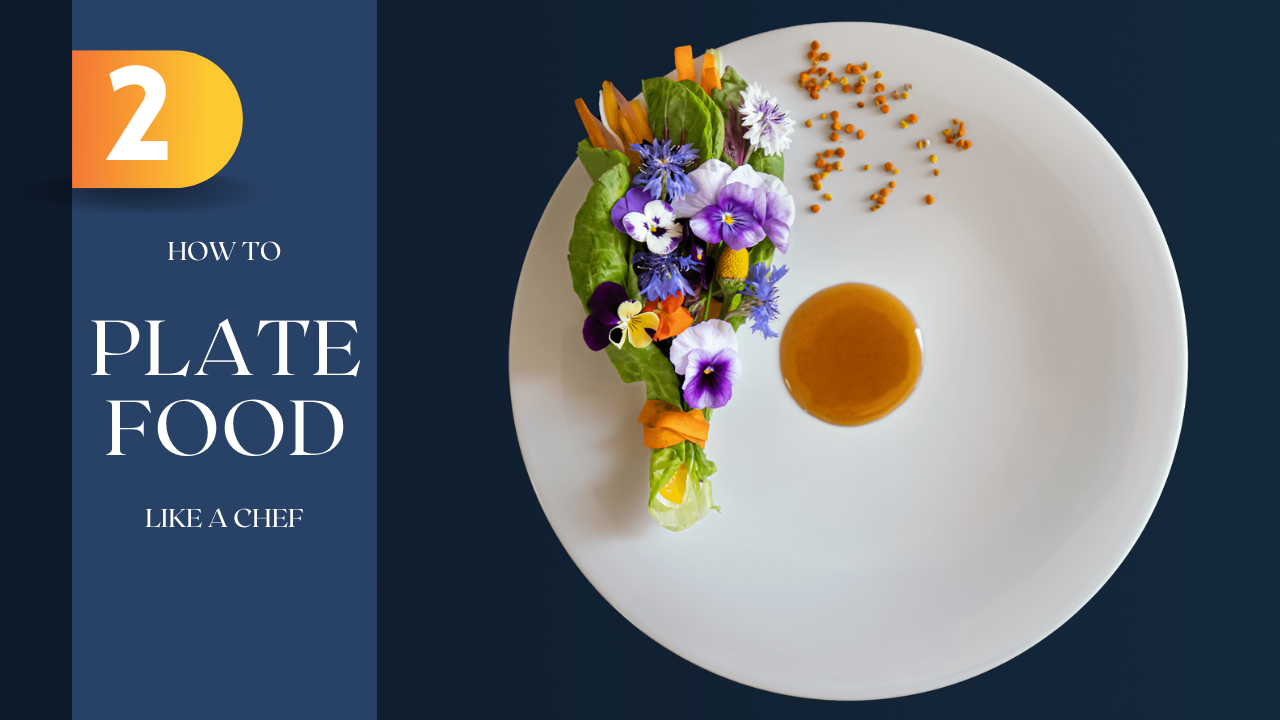 How To Plate Food
like a PRO Chef

Follow my simple guidance and learn how to think like a creative Chef. Whatever you choose to eat today, whether it's a simple sandwich or a fine-dining steak, any kind of food could be plated & made look beautiful.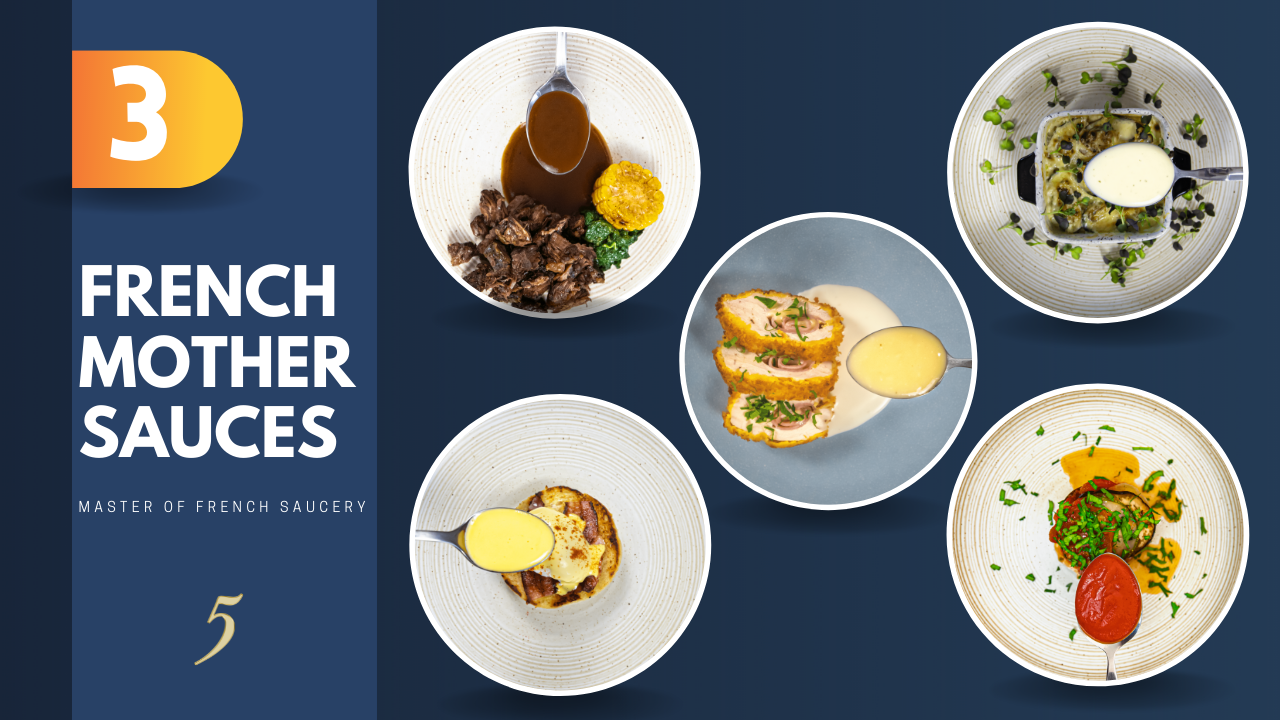 Get to know the detailed techniques behind each step of the preparation of 5 French Mother sauces: Béchamel, Tomato, Velouté, Hollandaise and Espagnole, and be able to cook any other derivative, or as a matter of fact, any other modern French sauce as a result.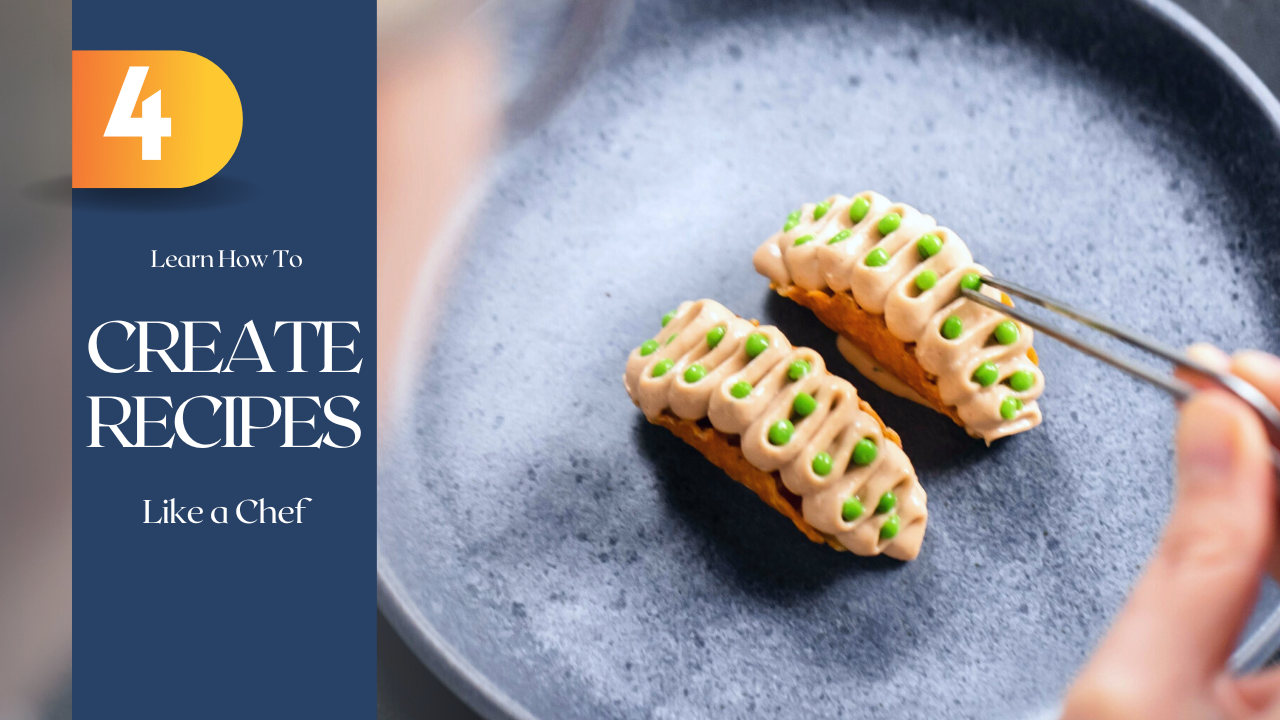 Creative Recipe Development

Despite common belief, recipe development is not a guess work. Find here a proven recipe development framework that pro-Chefs use all the time, when creating their famous modern dishes.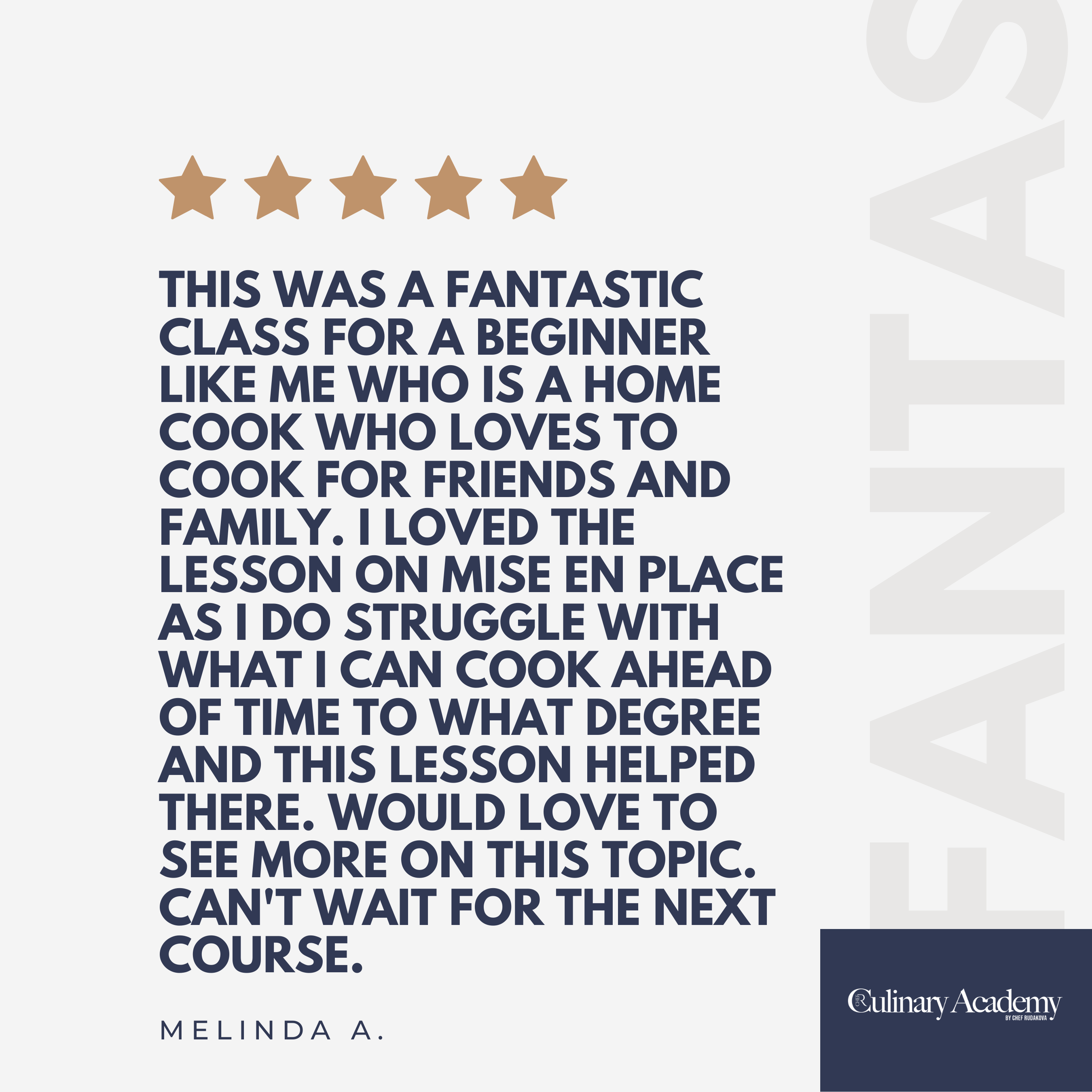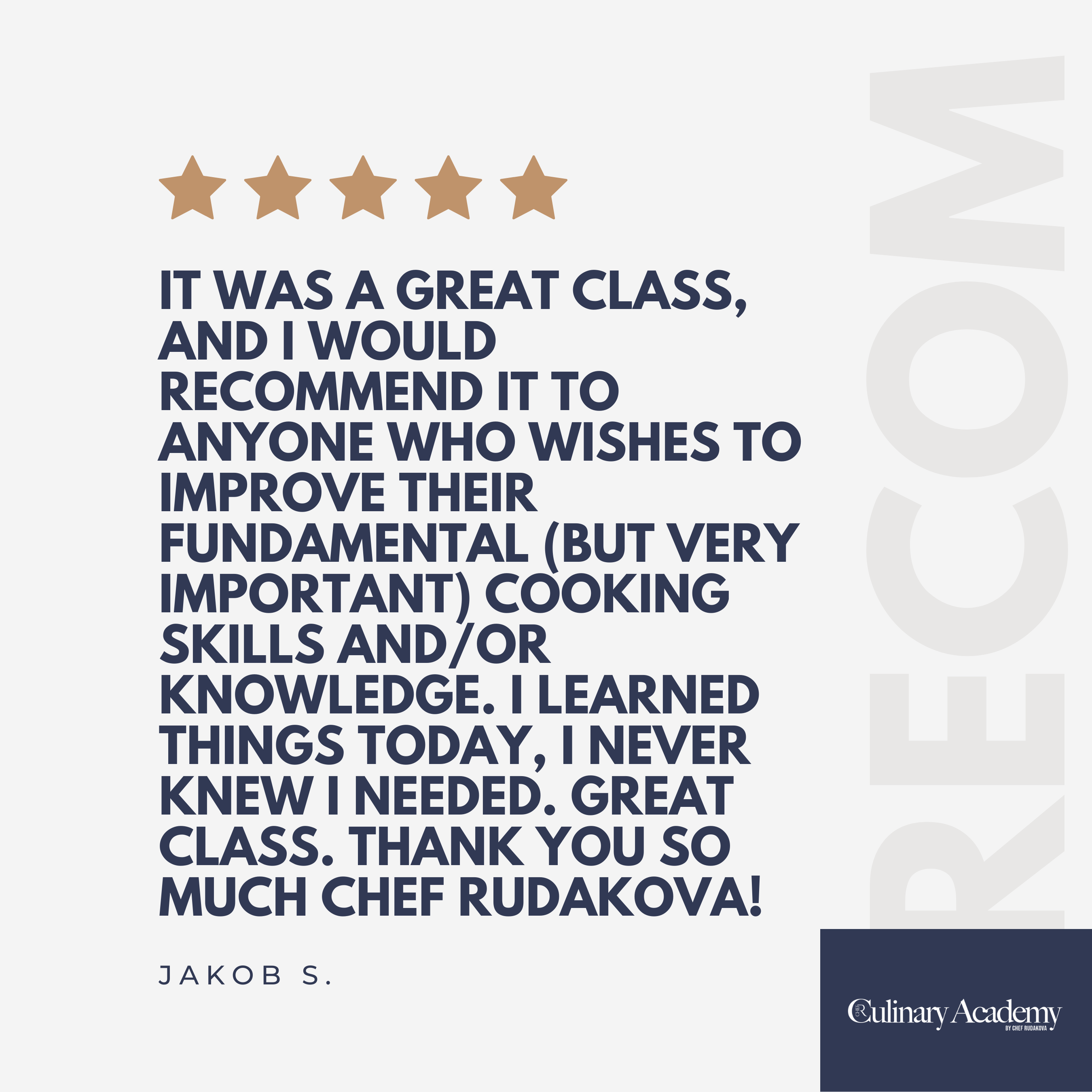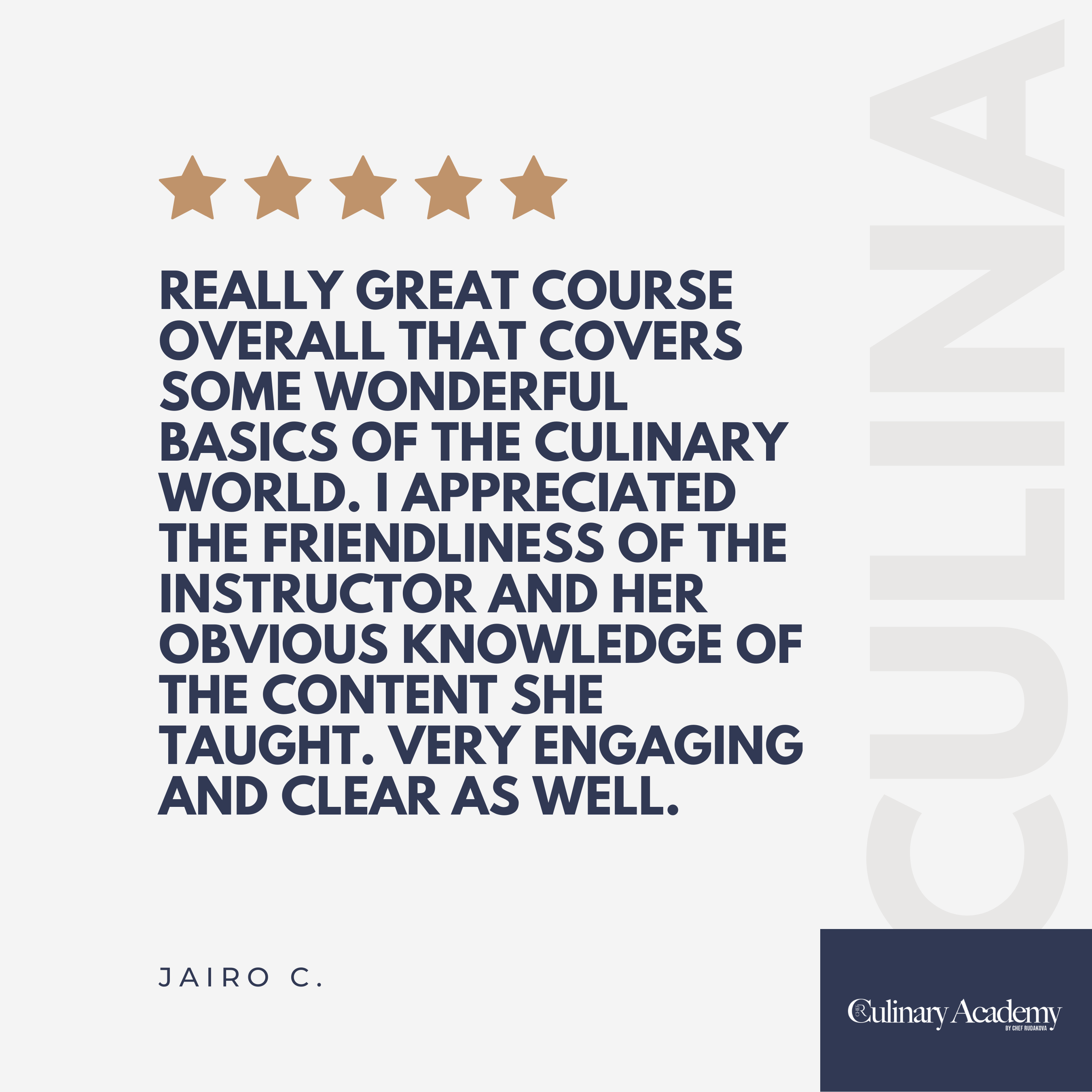 The Full Curriculum
75+ Culinary Video Lessons combined in Four Modules
The Culinary Academy is a compilation of 4 courses (1-4 See below) with 75+ videos totalling more than five hours of instruction (see below). We provide you with all the insider advice, techniques, and strategies you need to succeed as a line cook, a chef, a culinary YouTube Creator. Whether you're working professionally or simply at home.



Your questions, answered
Who is this course for?
This collection of cooking courses is appropriate for students at various levels, including passionate home cooks, YouTube creators, restaurant owners who want to educate their staff, line cooks, and those who are thinking about attending culinary school. Basically anyone who wants to brush up on or improve their cooking skills. 
Is there a deadline for me to complete all the modules?
No. The beauty of this online culinary course is that you will be able to take it at your own time and pace. Take as much time as you need to complete all the course modules and classes. It is advised, however, for your own studying sake not to take too lengthy breaks between lectures and completing class assignments, and submit all your projects within 3 months from purchase date.
Will I always have access to this course?
Yes! By purchasing, you will have a lifetime access to all it's modules and classes. PLUS, future updates & lectures or video lessons.
Are you on Social Media?
Of course! I'm a real person. Here is my YouTube Channel with 60K+ Subscribers, my Instagram with 12K+ Followers and my TikTok with 20K+ Followers. Give me a Follow! And my main page is chefrudakova.com

How Do I get in Touch if I have questions?
You can always contact me here https://chefrudakova.com/#contact. Additionally, you'll receive a confirmation email with contact information after purchasing the course.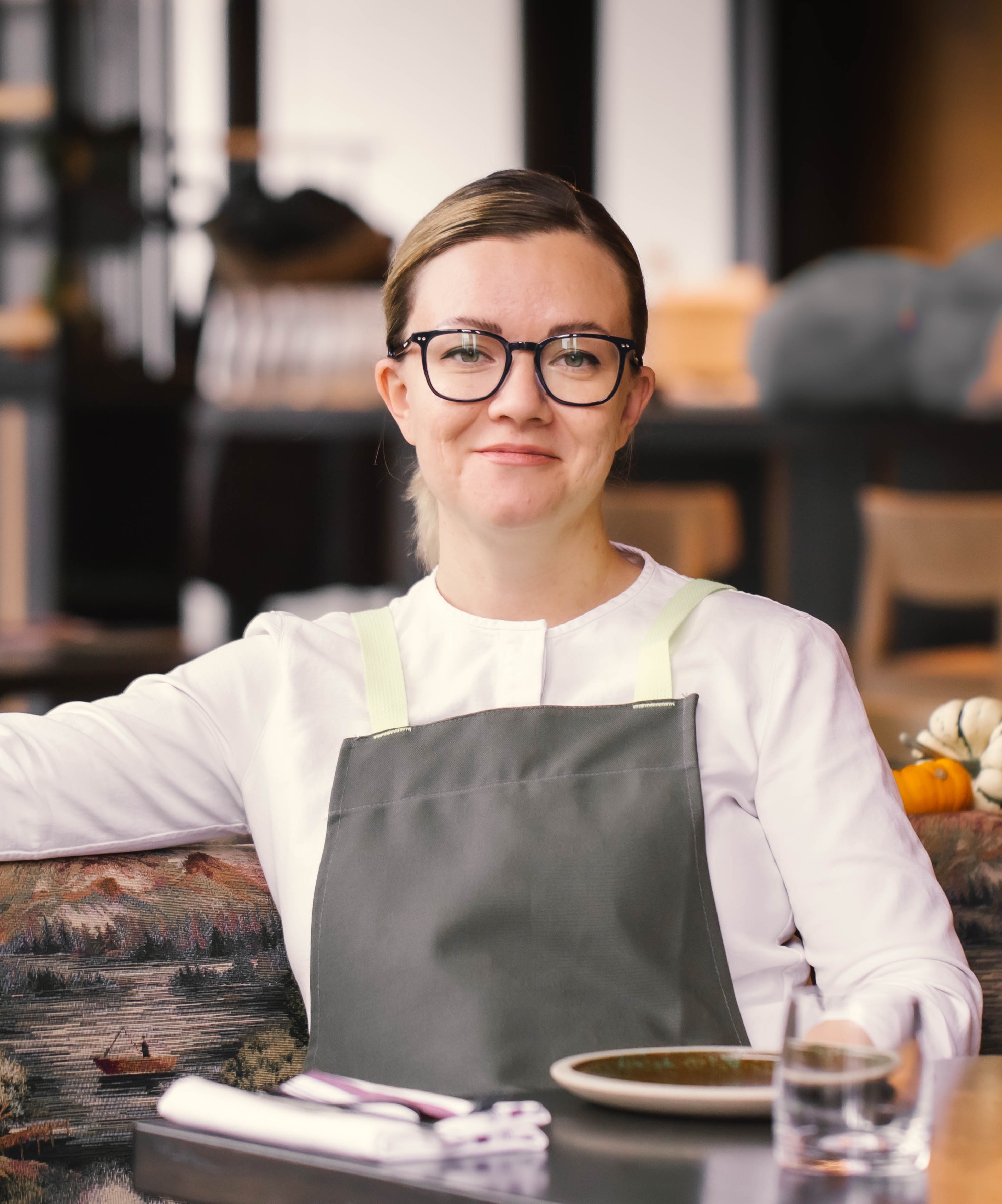 YOUR INSTRUCTOR
Hey, I'm Natalia Rudakova a.k.a Chef Rudakova. It took me 10 years of working in finance & accounting to finally give myself a permission to hit a pause and follow my culinary passion. In 2018 I've enrolled into a traditional full-time culinary school, where I've learned some fundamental, basic skills and the same year I've dived deep into the real industry. Let's just say, it was a shock to my system. It was hard. I did not start my cooking journey at the age of 16, I was just a regular human being pursuing a regular, "safe", stable career before deciding to give my cooking dreams a go.
Real cooking is about respecting food, it's about understanding the techniques and general principles behind any food preparation method, thus enabling you to implement these techniques in any circumstances and freely manipulate recipes. Most importantly, cooking is a never-ending journey, and it's all about continuous learning.
That's the secret. And that's exactly what I'm teaching in my online culinary school. 
Nowadays, I successfully practice as a Head Chef in Canada, combining it with my other passion for teaching by sharing my accumulated culinary knowledge and expertise with my audience of over 100k people on social media (YouTube, TikTok, Instagram, Gronda etc.) and with over 5k of my dear students throughout my online culinary courses.